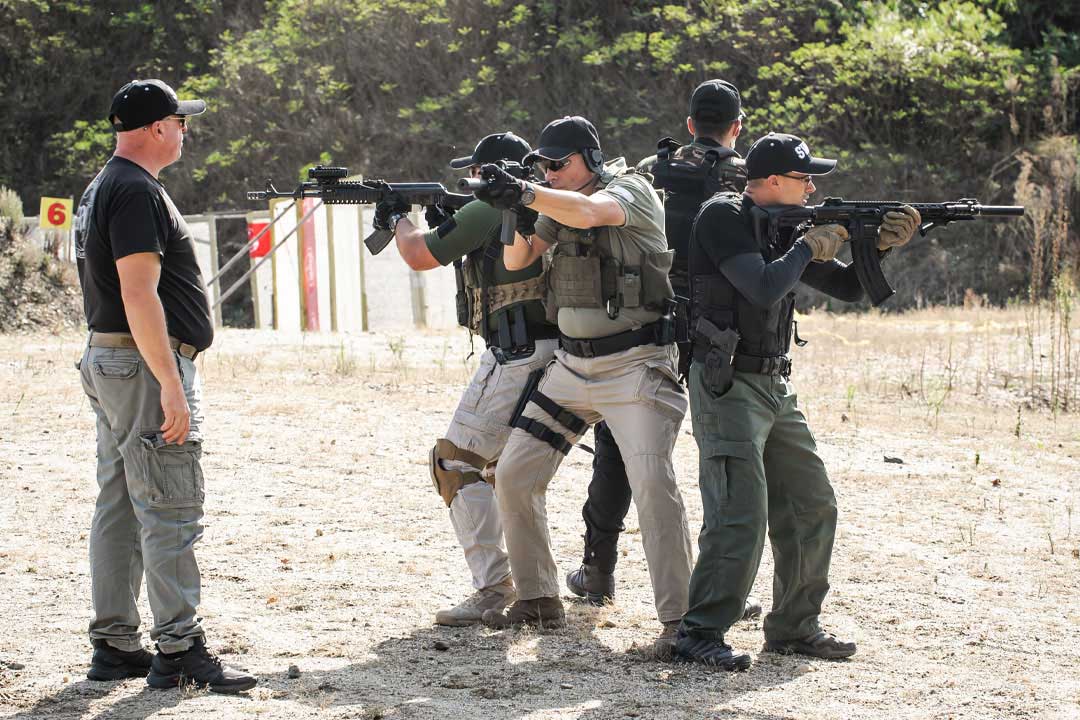 rendersafe training courses
Explore the range of our training below. Each course was developed and continuously improved based on the most current tactics, techniques and procedures to provide participants a strong knowledge base on the subject matter as well as the necessary practical skills sets to succeed. For additional information, submit inquiries via
Contact Us
.
Surveillance operations
Location:
HILTON GARDEN INN & HOMEWOOD SUITES MIAMI DOLPHIN MALL
1695 Northwest 111th Avenue Miami, Florida 33172, USA
Course Dates:
10/24/2022 – 10/28/2022
Course Fee:
$795
Course Duration:
5 days/40 hours (Exact hours may vary day-to-day).
Course Description:
This surveillance course was developed to prepare law enforcement officers to conduct legal, ethical, safe, and effective surveillance operations. Surveillance skills are often learned on the job through peer-to-peer knowledge transfer which often results in a "trial and error" method resulting loss of valuable information and evidence in many cases. This course provides the participants a comprehensive program on the knowledge, skills, and abilities necessary to conduct Surveillance (SV), Surveillance Detection (SD), Counter-Surveillance (CS) and Anti-Surveillance (AS).
Why is this course important:
All investigations require the discovery, collection, and presentation of various forms of evidence. Conducting effective surveillance operations will permit investigative teams to become more effective in identifying locations, subjects, weapons, vehicles, narcotics, currency, and other forms of evidence that will facilitate successful case prosecution.
Who will benefit from taking this course:
Surveillance Teams, Sworn & Non-Sworn Investigators, Investigative Unit Commanders, Federal Investigators, State Investigators, Dignitary Protection team members and even Patrol Officers.
Method of Instruction:
The participants will receive detailed classroom instruction on the various SV, CS, AS and SD subtopics through Power Point presentation, lecture, interactive classroom discussion and in class table-top exercises. Participants will also put theory to practice and apply what is learned in the classroom to reality based practical training exercises in the field.
Surveillance vehicles can be made available to licensed drivers at an additional cost". Please contact [email protected] for additional details or call 786.309.3344.
Learning Objectives:
Concepts: Differentiate between Surveillance, Surveillance Detection, Counter-Surveillance and Anti-Surveillance
Methods: Identify the different methods of surveillance and evidence collection
Mobile (vehicle, foot, bike, etc.) – Fixed – Technical
Legal: Identify important legal issues associated with conducting effective surveillance operations and protecting the civil rights of citizens
Planning: Develop and implement a surveillance Operational Plan
Safety: Safely implement Surveillance, SD, CS & AS strategies and techniques to identify and plan for potential hazards that can compromise officer safety during surveillance operations
Vehicle Operation: Learn and apply safe & effective vehicle surveillance tactics
Communication: Learn effective communication methods specific to surveillance operations
This course is available in a 3 day or 4 day format
Dignitary Protection Operations
Location:
Courtyard Marriott – Miami International Airport
1201 NW Le Jeune Road, Miami, FL 33126, USA
Course Dates:
09/19/2022 – 09/23/2022
10/25/2022 – 10/28/2022
Course Fee:
$795
Course Duration:
4 days/40 hours
Course Description:
Celebrities, mayors, governors, and even visits from the President of the United States often require manpower to conduct independent protection details or supplement other teams such as the U.S. Secret Service or Department of State. The 40-hour Dignitary Protection course was developed with a focus on the roles and responsibilities that law enforcement officers will be tasked with during a Protection Detail. This course will provide participants a comprehensive foundation on the knowledge, skills, and abilities necessary to confidently and effectively, plan, coordinate, and conduct Dignitary and Executive Protection Details.
Why is this course important:
Law enforcement officers are frequently called upon to perform Protection Details. Failure is this high-stakes role may result in loss of life, increased liability, and public embarrassment for all involved. This course is designed to provide participants the knowledge, skills, and abilities to conduct Dignitary and Executive Protection details with a prominent level of proficiency and confidence. Based on the protection operations model of the U.S. federal agencies, officers and agents will be readily able to integrate with other protection teams or coordinate and lead protection operations.
Who will benefit from taking this course:
Personnel assigned to Dignitary Protection Units or who are interested in moving into a DIG Unit, Detectives and Agents, uniformed patrol and specialized unit personnel that may be assist during details for celebrities, elected officials, executives, domestic and foreign principals.
Method of Instruction:
To achieve this goal, the course will provide detailed classroom instruction applying various learning tools and techniques on all relevant topics as well as conducting reality based practical scenarios designed to allow the student to implement the skills and tools needed to successfully perform the functions associated with a Dignitary or Executive Protection detail. The course will consist if 50% classroom and 50% scenario-based training in public areas.
Learning Objectives:
Understand the Nature & Causes of Assassination
Weapons & Tools Used in Attacks
Organization of a Protection Detail
Protective Intelligence & Countermeasures
Conducting Threat Assessments (Principals & Venues)
How to conduct a Site Advance
How to conduct Site Security Surveys
Planning Arrivals and Departures
Protective Security Formations
Cover & Evacuation Drills
Operational Plan & Briefing
Concepts of Motorcade Operations
Attire:
Business casual attire can be worn in the classroom; however, students should bring one dress jacket or suit for the formal Protection Detail practicum.
Terrorism Awareness & Prevention
The Terrorism Awareness & Prevention training program was developed to provide uniformed officers, investigators and fire department personnel with a strong knowledge base of current tactics, techniques and procedures of domestic and international terrorist organizations and lone wolf terrorists. The program is based on and academic and real world operational environment which supports the fundamental realization that local law enforcement and fire personnel are the front line soldiers against terrorism within U.S. boundaries.
The course material will be presented via PowerPoint presentation, class room discussion, case study review, table top exercises and shoe box exercises.
The topics presented include, but are not limited to:
History of terrorism in the U.S.
International Terrorism
Domestic Terrorism
Hate Groups and Fringe Groups
Tools of Terror
I.E.D. and Component Recognition
Home Made Explosives Component Recognition
Investigative Techniques and Interviewing
This course is available in a 3 day or 4 day format
Operational Planning
Starting an operation with the right plan is critical for the safety and success of the officers and the community they serve. This course moves step by step on the methods used to develop and document an Operational Plan. Whether planning a narcotics buy bust, SWAT mission or a search for a missing person, having an Operational Plan to follow will make the endeavor considerably more organized and efficient. The course was developed for officers, investigators and unit Commanders.
Upon completion of this course the participant will:
Identify the necessity of Operational Planning within the organization
Identify how Operational Planning and documentation will enhance the legitimacy of the organization
Identify the components of a thorough Operational Plan
Accurately complete an Operational Plan
Identify the need to develop a comprehensive training program on Operational Planning
Have a basic understanding of possible legal issues impacting Operational Plans
Have a basic understanding of the ICS Command Structure
Identify the importance of an After Action Report
2 day Course
Basic Criminal Investigation
This course will provide the participants with a fundamental knowledge base developed to facilitate the effective and successful investigation of various crimes. Participants will receive training in topics which can "make or break" the investigation, arrest and prosecution of criminals. Additionally, participants will be provided with instruction on basic surveillance concepts and discussion will be had regarding plainclothes law enforcement issues.
Various instructional techniques will be employed to effectively deliver the following subject matters.
Learning Objectives:
Basic Investigative Techniques
Crime Scene Preservation
Evidence Collection & Documentation
Line-Ups and other Identification Methods
Legal Issues
Interview and Interrogation
Warrants
Documentation and Note Taking
Case File Organization & Preparation
Basic Surveillance Concepts
3 day Course
All RenderSafe, Inc. instructors are active or retired local, state, federal law enforcement and military personnel with particular areas of expertise. The Course Coordinator and Lead Instructor is a Ret. Lt. from the Miami Police Department. Due to the sensitive nature and high-level investigations and operations that RenderSafe, Inc. instructors have managed or operated in, instructor biographies will be available upon request to active LE agencies or personnel registered for the courses.